Main content starts here, tab to start navigating
Catering
THANKSGIVING CATERING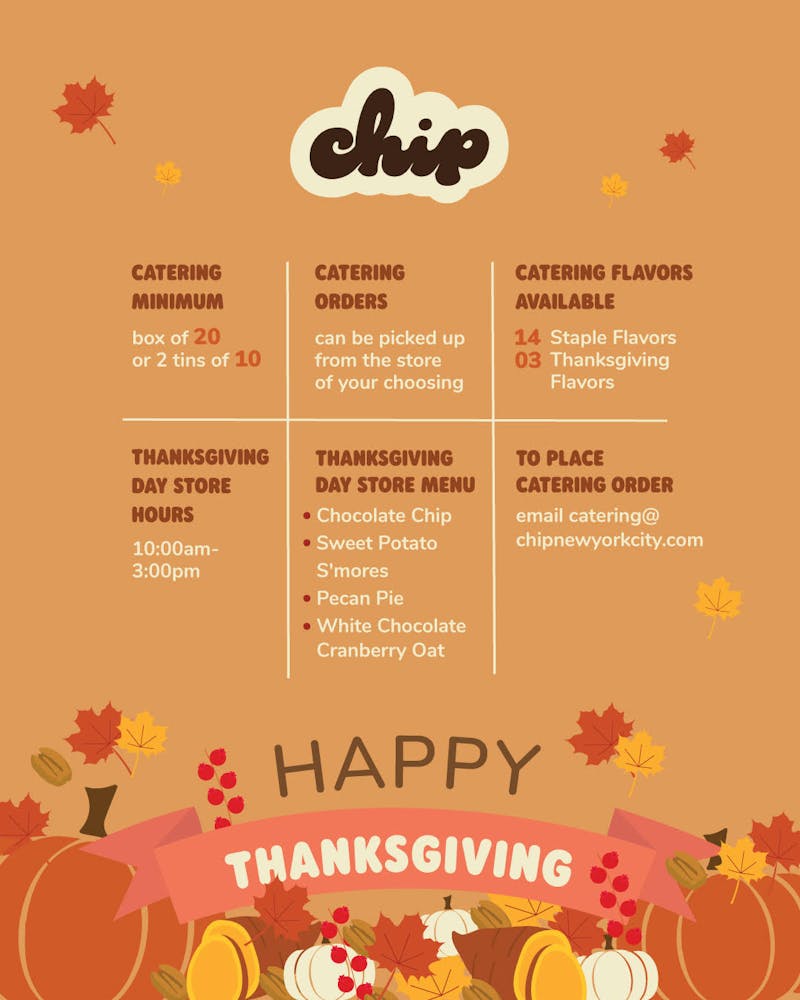 From an office party, to an at home celebration, we can help with your next event. Please fill out the form below and we'll be in touch soon.
Any questions concerning catering can be addressed by calling the catering line at (718) 606-6880 or emailing catering@chipnewyorkcity.com
Orders must be placed and paid at least 48 hours in advance.
Chip does not currently ship cookies out of state.